SMRTS Webinar: Grantsmanship – An Exercise in Strategy
May 24, 2017 @ 12:00 pm

-

1:00 pm

EDT
Grantsmanship: An Exercise in Strategy
24 May, 2017, 12:00-1:00pm ET with Dr. Jennifer Quizi (Ottawa Hospital Research Institute)
Writing a grant isn't easy: oftentimes, it is an arduous and time-consuming exercise, compounded by the fact that good science does not guarantee your success. As an essential part of academic life, it is critical that both new and established researchers recognize that grantmanship is as much about the strategy as it is about the science. Carefully targeting the right funding agency, assembling the best team of researchers, and putting forth well though-out research plans that are both practically and financially feasible, are just a few ways that you can improve your chances of securing a successful outcome. Join BioCanRx and Dr. Jennifer Quizi to learn more about incorporating strategy into your grant writing!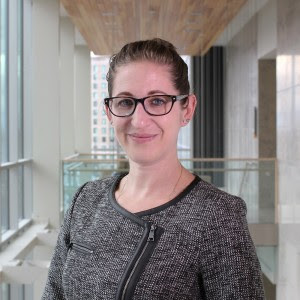 About the Instructor
Dr. Jennifer Quizi is the Senior Clinical Research Program Manager at the Ottawa Hospital Research Institute. Dr. Quizi holds a doctorate in Cellular and Molecular Medicine from the University of Ottawa, and has considerable experience and success with writing academic grants, having been involved in securing over $35M in academic funds over the past 4 years. Previously, Dr. Quizi worked in industry as a Clinical Research Scientist with a biopharma SME and more recently, was the Operations Manager of the Ottawa Virus Manufacturing Facility. Currently, Dr. Quizi is managing a number of multi-institutional grant-funded projects, and is focused on coordinating the initiation of a first-in-man clinical trial.
Hosted by BioCanRx.  Please contact jtsang@biocanrx.com for further details.